By Mikhail Cook
We are now a few years removed from the Super Bowl commercial that shook the slow to change mortgage industry to its core.
But, frankly, it was needed.
Having worked in mortgage technology for the past 17 years, it has always been amazing to me how slow the industry has been to adopt technologies that are table stakes, or minimum requirements, in the consumer space.
That said, there has been a noticeable increase in innovation over the past few years, which has enabled some firms to gain market share; others have developed a plan, but did not have the ability to execute it; and still others, unfortunately, are losing the battle.
With so much investment being poured into the segment from non-mortgage industry veterans, it is not hard to ascertain why we still face rising costs to originate, despite this being the most digital the mortgage industry has ever been.
[caption id="attachment_9425" align="alignright" width="214"]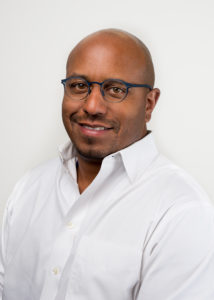 Mikhail Cook[/caption]
At a surface level, it is nice to have an e1003 and having a nice user interface provides a "wow" factor. However, without an end-to-end strategy, organizations are solving just one piece of a very large puzzle.
In this article, I will discuss five critical factors to consider when developing and executing an end-to-end digital mortgage strategy. They are meant to help guide and ensure your organization can implement technology to increase market share, rather than losing it to competitors.
What are the key objectives your organization is looking to accomplish?
Understanding organizational objectives is something that is critical when developing a digital-mortgage strategy. For several years, top-200 lenders and financial technology firms have been reacting to the competition. Sure, there will always be a first mover. However, if what you are planning to do over the next one to three years is not in lockstep with a broader set of enterprise objectives, then the results will be disappointing.
Among the key objectives that could be selected are the following:
Increased market share in a bid to leapfrog the competition.
Improved customer satisfaction, such as more transparency into the loan-manufacturing process, improved customer retention capabilities, and increased self-service capabilities.
Enhanced user experience through omnichannel engagement capabilities or more intuitive user interfaces.
Reduced pain points, such as time to market constraints for system enhancements, costs to implement change, cycle times for exception management in sales and fulfillment.
Establishing lending practices that are more compliant
Launching true end-to-end digital loan origination and servicing capabilities.
How do vendors' capabilities and product roadmap align with your key objectives?
With vendors, it is critical to have a thorough understanding of whom you will be interfacing with and what they are trying to accomplish as an organization. Additionally, when they are planning to get there, why they are going there and how they intend to get there.
There is one other key item: How capable is the vendor of executing on that plan. The importance of a synergistic vendor partner can't be emphasized enough. Look for one that can help you innovate at a pace not possible for companies that work on their own. But, remember, an unaligned partner can leave a client crippled.
What are the technical capabilities of your organization?
When looking to execute on determined objectives, it is important for the organization to be brutally honest with itself, and determine the risks associated with acquiring solutions that will support the next set of key objectives. Firms have the option to buy or build technology; or they can buy and extend the solutions they license.
Which choice is right is something that each organization will need to assess. Some key factors to weigh are your organization's current internal domain expertise. Are these capabilities a core competency?   How critical are they to the organization now, in the foreseeable future, and are they deemed worthy of continued investment?
How can the work be segmented into a journey of manageable milestones rather than an endpoint or big block of work?
Unfortunately, with technology, you do not ever arrive; it's never complete.
But that is an exciting aspect to it as well.
It is important for the journey to be measurable and to move at a cadence that is sustainable. Also, it is essential for key constituents to have visibility into the process and progress of initiatives.
Last, it is key to have a true commitment to continuous process improvement. Learning and adjusting will give your organization an opportunity to continue to gain velocity over time, while also improving the quality of its processes.
Know your organization's risk appetite
It is one thing to have lofty goals and aspirations, but it is another to stretch the organization beyond its risk appetite. Managing this balancing act, throughout the digital journey, is critical. In addition, it is important to have key objectives understood by everyone within the organization and by your vendor partners.
That transparency serves to help reduce ongoing risks in a dramatic fashion. Also, by committing to continuous process improvement, it's possible to course correct along the journey.
In a very competitive industry, in which basis points matter and with so many new entrants into the market, it is impossible for there not to be some level of consolidation. Some will view that as a bad thing, while others will view it as an opportunity.
By using these five factors, it's possible to reduce unplanned technology debt, remain nimble, improve customer satisfaction and execute on your critical strategies in 2019 and beyond.
About the Author: Mikhail Cook is senior vice president at EXOS Technologies, a provider of digital technology services to the mortgage industry and a ServiceLink company. If you have a question, or would like more information, email him at This email address is being protected from spambots. You need JavaScript enabled to view it..