!--more-->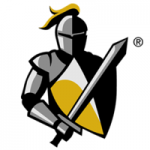 The platform will be integrated into the Black Knight Empower LOS so brokers using the new digital lending platform and wholesalers using Empower will benefit from a more streamlined and connected experience.
"Black Knight is on a mission to share the advantages of our high-performance software, data and analytics with mortgage brokers, who represent the fastest-growing origination channel in the industry," said Anthony Jabbour, CEO, Black Knight. "This broker-specific digital lending platform enables these entrepreneurs to benefit from many of the same powerful capabilities used by large lenders on a platform that meets their own unique needs and can easily scale as their business expands."
The platform, which also features a mobile-friendly application, is designed for entrepreneurial originators looking for a better and more efficient way to originate loans. The on-boarding process provides credentials in just minutes so users can quickly start increasing their productivity with the platform's toolset.