Blend has hired Tim Mayopoulos, former CEO of Fannie Mae, as president of the company.
Mayopoulos will lead Blend's go to market and corporate support functions, take a seat on the board and report to Nima Ghamsari, CEO of Blend.
"I've collaborated closely with Tim for over four years, and he believes strongly in technology's potential to bring simplicity, transparency and accessibility to the broader consumer-finance ecosystem," said Ghamsari. "His deep expertise and passion for transforming consumer lending make him a great fit for our team."
[caption id="attachment_9264" align="alignright" width="272"]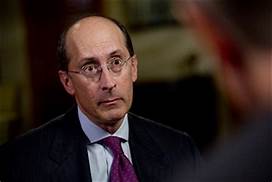 Tim Mayopoulos[/caption]
"I'm thrilled to join Blend at a critical point in its growth trajectory and look forward to helping the company continue to drive positive change in consumer finance in the years to come," said Mayopoulos. "Nima and the Blend team are driving much-needed improvements to the speed, efficiency and transparency of consumer lending. I am confident that the company's growth will continue at a remarkable rate."
In addition to Mayopoulos, Blend has expanded its leadership team with the following recent executive hires:
Olivia Teich has joined as head of product. In this role, Teich will engage with consumers and the industry to identify the areas where Blend's product can make the biggest impact to improve lending. Prior to Blend, Teich held roles leading product at both Dropbox and Jive.
Kallol Das has joined as head of engineering. He will focus on expanding Blend's engineering team, driving quality and efficiency, and partnering with the product team to achieve development goals. Das has held similar executive roles at Path, Salesforce, Amazon, and Invoice2Go.
Justin Schuster has joined as head of marketing. Schuster brings a strong background in SaaS, product, marketing communications, and digital marketing, having served as Corporate CMO at Acxiom and VP of marketing at LiveRamp.
"We've added some amazing leaders to our team, positioning the company to scale at an even faster rate and better serve our customers, driving meaningful change in our industry," Ghamsari said. "This group brings a wealth of experience and skill to Blend's executive team, and their contributions will be pivotal to achieving our goal of a simpler, more transparent financial services ecosystem."
The appointments follow a record year of growth for Blend's digital lending platform, which processed more than $230 billion in loan applications in 2018. Now 350 employees, up from just over 200 a year ago, Blend now works with more than 130 customers that comprise more than a quarter of the U.S. mortgage market.