Finance of America Mortgage LLC has agreed to pay the United States government $14.5 million to settle a False Claims Act lawsuit involving mortgage fraud. The lawsuit relates to Federal Housing Administration loans originated by Gateway Funding Diversified Mortgage Services, which Finance of America acquired in 2015.
[caption id="attachment_8407" align="alignleft" width="288"]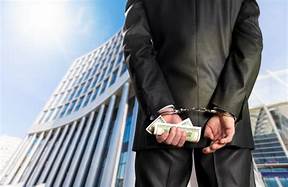 Gateway focused on its own financial interests and ignored its quality-control findings.[/caption]
The settlement resulted from a lawsuit filed under the whistleblower provisions of the False Claims Act by Debra McGeehan, a former quality control underwriter at Gateway. She worked for the lender periodically between 2009 to 2015. 
"It is extremely frustrating when a mortgage company identifies issues with loans as part of its quality-control process, but then deliberately ignores those findings," said McGeehan. "Gateway was only interested in its own financial interests and was willing to ignore its own quality control findings in order to defraud the FHA program."
Under the guidelines of the program, HUD insures FHA loans that meet its requirements, which can therefore be lucrative for lenders who can seek compensation from HUD for any loss sustained when a borrower defaults on a loan. However, HUD's requirements require that lenders self-report loans that lenders determine have underwriting errors.
According to the settlement agreement, Gateway did not maintain a proper quality control program as required by HUD for participation in the FHA program. Gateway's loans had a high default rate, which members of the management team pointed out, but the company didn't take steps to ensure compliance with self-reporting requirements.
For example, in a February 2014 email, Gateway's senior vice president of compliance and credit risk sent an email to Gateway's executive team, noting that there were specific underwriters and branch offices "who show a pattern of poor performance."
While Gateway identified loans during the quality-control process that had material underwriting errors, Gateway did not routinely report those errors to HUD, as required. As a result, HUD incurred substantial losses when those loans suffered defaults and insurance payments were subsequently paid to Gateway.
As part of the settlement, the U.S. government awarded McGeehan more than $2.3 million for the role she played in helping to resolve the case. Under the False Claims Act, individuals who identify fraud might be entitled to an award for alerting the government to it.